Fault Location Utility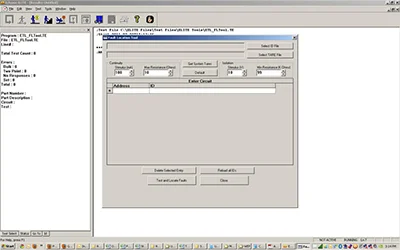 The Fault Location Utility is a special test program that can be run with ELITE on the AWTS system. An operator must enter the AWTS addresses associated with the suspect circuit. The Fault Location utility determines the type of fault, a short or an open, and performs the fault location if requested by the operator. A subroutine that can be used in a UUT test program set is provided with the Fault Location utility to generate tare files used in the Fault Location utility.
Problem – Where on my wire is the fault? How far down?
Solution – Design a fault location utility that works on an ELITE TPS.
For information on how to purchase, visit our Contact page.