ELITE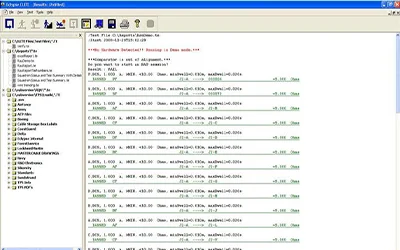 Eclypse Language Integrated Test Environment (ELITE) is the application software that runs the Eclypse circuit analyzers, including AWTS, ATS, CTS, and RTS families of equipment. This application software controls the hardware inside the AWTS in terms of setting voltage levels, resistance levels, and capacitance levels that vary depending on the testing parameters set in the development Test Program Set (TPS). The ELITE operating system allows for the TPS to set varies program routines that allow for troubleshooting of electrical diagnostic testing for military applications within the ELITE operating system such as alignment, self-learn, and diagnostic. These program routines assist in determining faults in wiring and harnesses for military aircraft.
ELITE must be installed to use the Analyzer. Like most pieces of software ELITE is given a version number (1.06, 1.10, 2.06, etc). While every effort is taken to make software backward compatible when new versions are released this is not always possible; obsolescence, bug fixes, hardware upgrades, and TPS requirements may all affect what version of ELITE you should be running. Each system is delivered with the correct ELITE version installed and a copy of the ELITE suite application CD.
For information on how to purchase, visit our Contact page.