Product Evaluation and Repair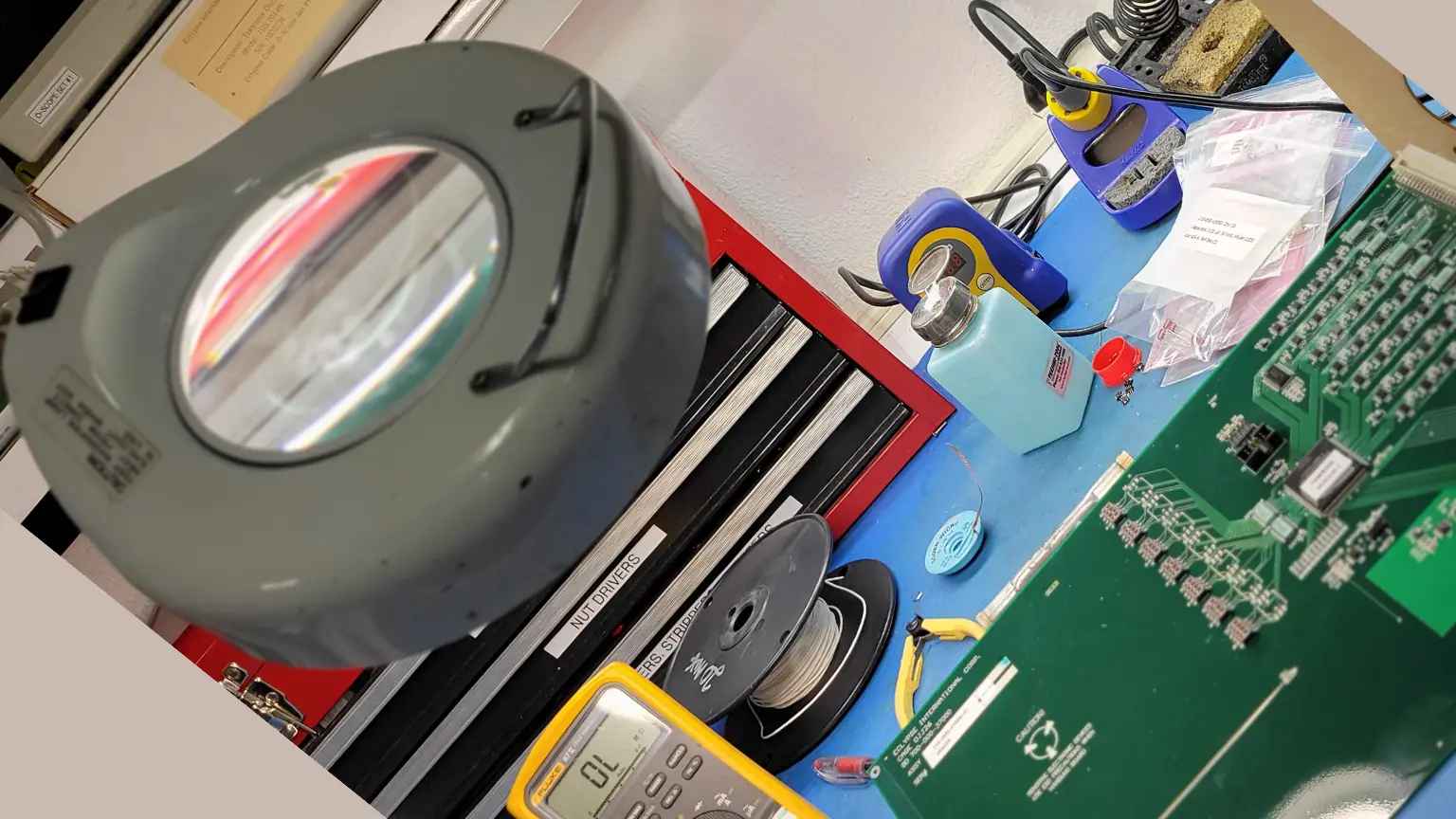 Keeping you test equipment up to peak performance is a necessity to meeting the demands of modern test environments. Eclypse provides full service and support for our entire line of analyzers which includes repair, periodic maintenance, and health monitoring to keep all our products at their best.
Factory service includes complete system/component diagnostic testing, repair, assembly cleaning, and acceptance testing. Most repair services are available at a flat rate (see Eclypse Price List) with a warranty for all parts and labor. For larger systems where shipping to our factory site becomes prohibitive, on-site repair services are also offered. Travel and technician rates vary by location.
Contact Eclypse at Technical Support to receive product support and/or set up repair services.